Global Co-operation House,
65-69 Pound Lane, Willesden Green,
London
NW10 2HH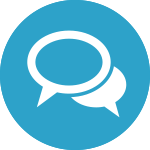 In line with the government's recommendations, Global Cooperation House is temporarily closed to the public.
Women have now extended the boundaries which tradition has placed on them, and are much nearer fulfilment.
This is an opportunity for women to discover their spiritual identity and discuss its practical application in daily life.
Every Tuesday morning.
For further information, please contact the WandS team: This email address is being protected from spambots. You need JavaScript enabled to view it.