Ego is not just having a big head. Ego is present every time you feel any kind of fear, or hear yourself saying that's mine.
The truth tells us that nothing is mine or yours, we are all trustees, and fear is only present when there is a voice of attachment. Detach from everything, and you will banish ego, fear will be no more, and only then can you return to true love.
A short talk with a chance to ask questions and ending with a meditation. Why NOT take a break and join us?
Here is the link to join us live using
Zoom ID: 837 9922 1322 - Password: 828 547.
The host will connect you when the event starts. Please keep your microphone muted and camera off (bottom left of the live screen) so as not to distract the other participants. You can change your view by selecting the Speaker/Grid View options in the top right corner, or swiping the screen sideways on a smartphone or tablet.
If you don't have Zoom already installed, then:
For PCs and Laptops
Click https://zoom.us/download and download 'Zoom Client for Meetings' - other options are listed beneath.
For Phones, Tablets and iPads
Search in your App Store for Zoom (a white camera logo with a blue background) and install the app.
>> CLICK HERE << TO STAY UPDATED AND JOIN OUR MAILING LIST.
All our events are offered free of charge - voluntary contributions are gratefully received.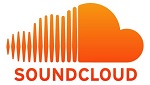 Date(s)
There are currently no planned dates.