Global Co-operation House ,
65-69 Pound Lane, Willesden Green,
London
NW10 2HH
If you have ever tried to let go of a habit or attachment, you will know how difficult it is. You may then try to let go and let God, and hope that mysteriously works. Does difficulty indicate we haven't yet mastered the art, is there an effortless way to let go, and what is it that we really have to let go of anyway?
Dr Kala Mistry has been working in the field of mental health for many years and has been involved in various projects connected with spirituality and health since 1993. Kala has been a facilitator for the Janki Foundation programme 'Values in Healthcare' and over the years has reported on its various activities. She continues to be actively involved in self-development workshops and will share some meditation insights on this evening's topic of Letting Go.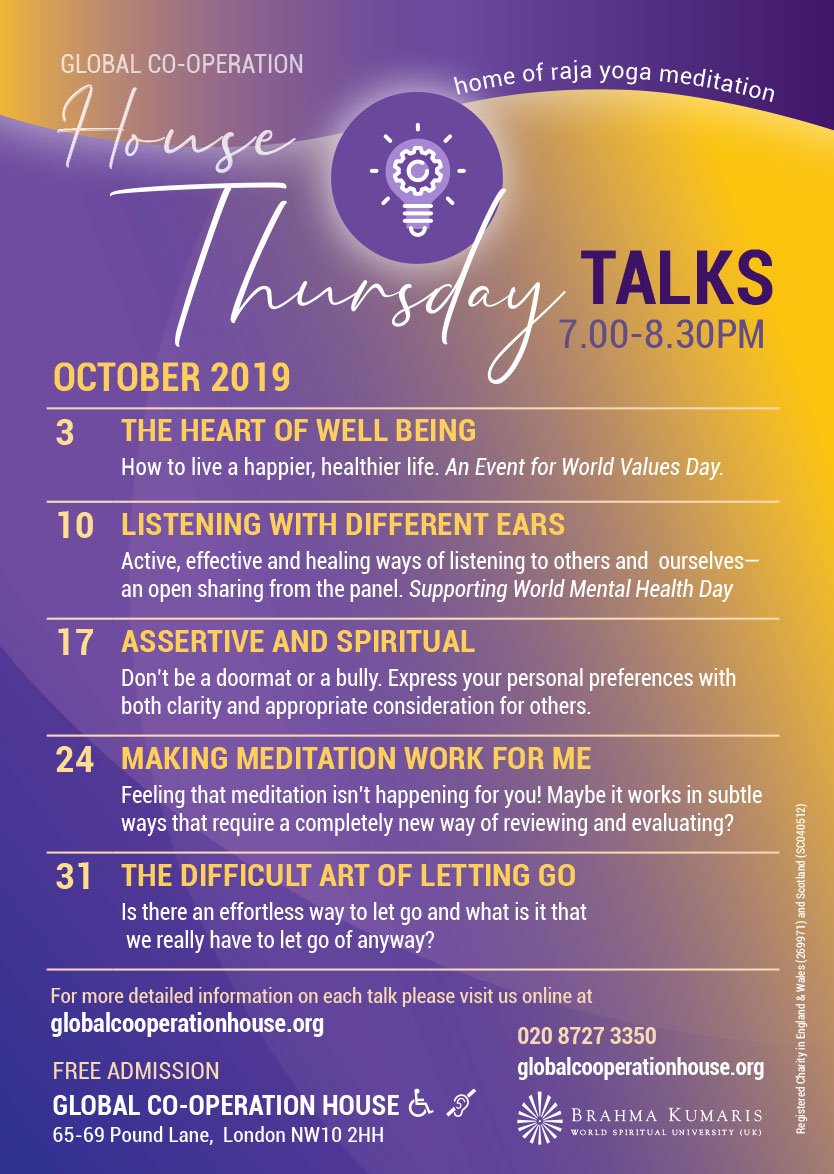 Date(s)
There are currently no planned dates.