Global Co-operation House ,
65-69 Pound Lane, Willesden Green,
London
NW10 2HH
Whether you are a 'newbie' or an experienced meditator, sometimes it can seem like it's just not working for you. You may get impatient, bored or irritated and wonder why you haven't reached the state of enlightenment you were hoping for. Are you doing something wrong, are your expectations too high - or does meditation work in subtle ways that require a completely new way of reviewing and evaluating?
Speaker: Ash Patel is a Commercial Director within the IT services sector, responsible principally for relationship development. He has been a student of Raja Yoga for 15 years and works with young adults to nurture potential through understanding and applying inner leadership principles.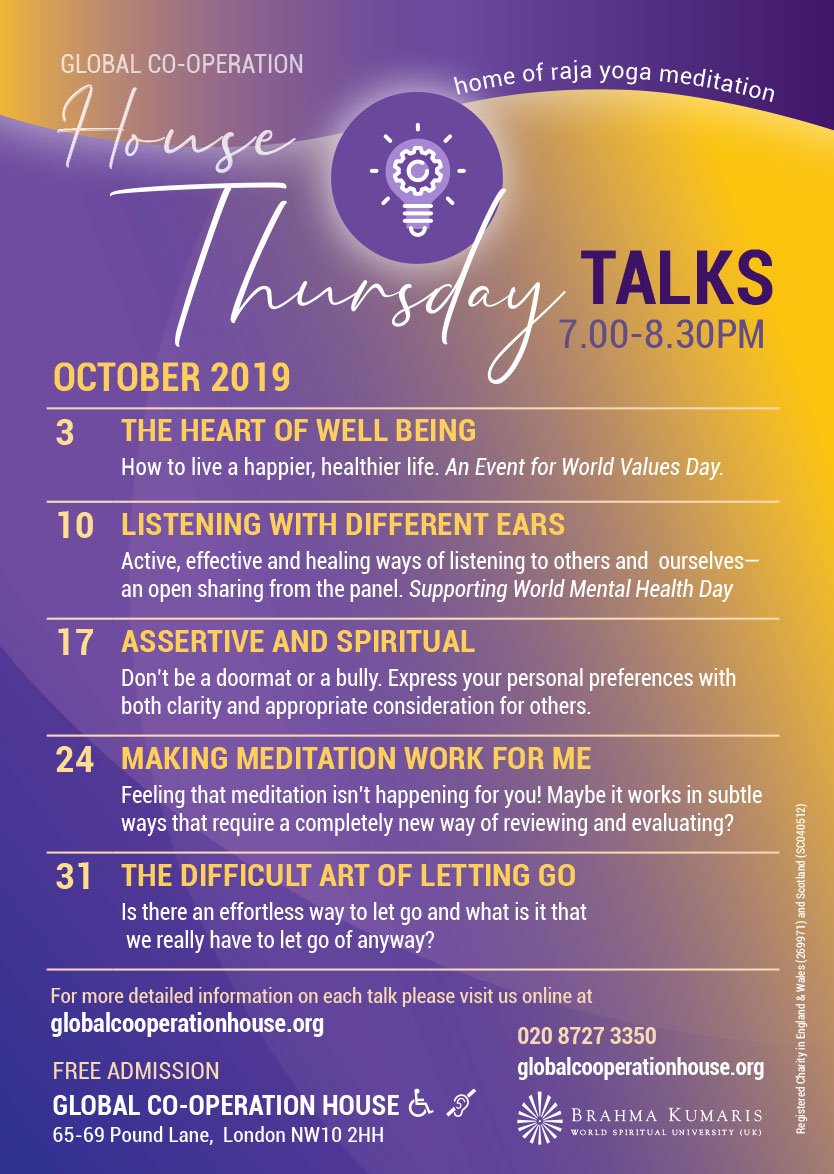 Date(s)
There are currently no planned dates.