Global Co-operation House ,
65-69 Pound Lane, Willesden Green,
London
NW10 2HH
Many people mistake being 'spiritual' with attaining a state of complete acceptance of what is, forgetting that spirituality also means the power to create what will be. Assertiveness involves knowing yourself, what you believe, what you stand for and won't stand for. Being unable to express your personal preferences with both clarity and appropriate consideration for others, puts you in danger of becoming a doormat or a bully. And neither are a sign of being truly spiritual.
Speaker: Guillermo (Bill) Simo has been exploring meditation and self-development skills for over 30 years. He is a teacher and lecturer on spiritual topics and since 2009 has been part of the national co-ordinating team for the Brahma Kumaris in Spain.
At a professional level, Guillermo is an executive coach, facilitator and trainer in personal and leadership development. He has worked for many major companies such as Nestlé, Mango, Volvo and La Caixa. His purpose is to inspire people to strengthen and develop their potential, releasing their inner resources.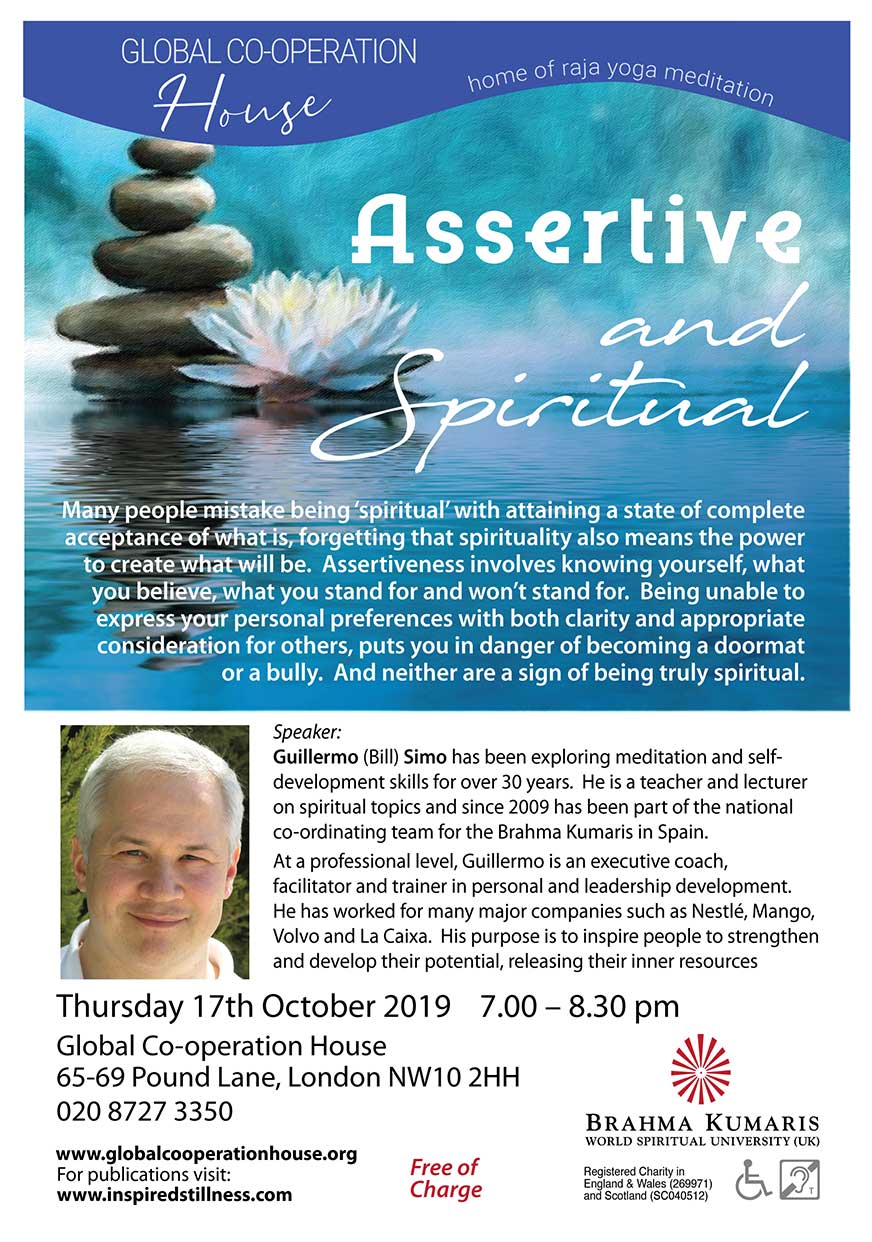 Date(s)
There are currently no planned dates.