Global Co-operation House ,
65-69 Pound Lane, Willesden Green,
London
NW10 2HH
An event for World Values Day in association with the UK Values Alliance.
We live in highly pressurised times and there is a lot of talk about wellbeing, especially at work. People are urged to look after themselves by, for example, regular exercise, relaxing and eating healthily.
In this evening's talk we will take the subject of wellbeing to a deeper level and explore the connection between our values and our physical, mental and emotional health.
Speaker: Georgeanne Lamont is a facilitator, mentor, teacher of mindfulness and co-founder of The Values and Visions Foundation, which seeks to bring a transformational method of teaching to schools. She is the author of The Spirited Business and co-author of Values and Visions - Engaging Students, Refreshing Teachers. Georgeanne has been studying Raja Yoga meditation for the past 10 years.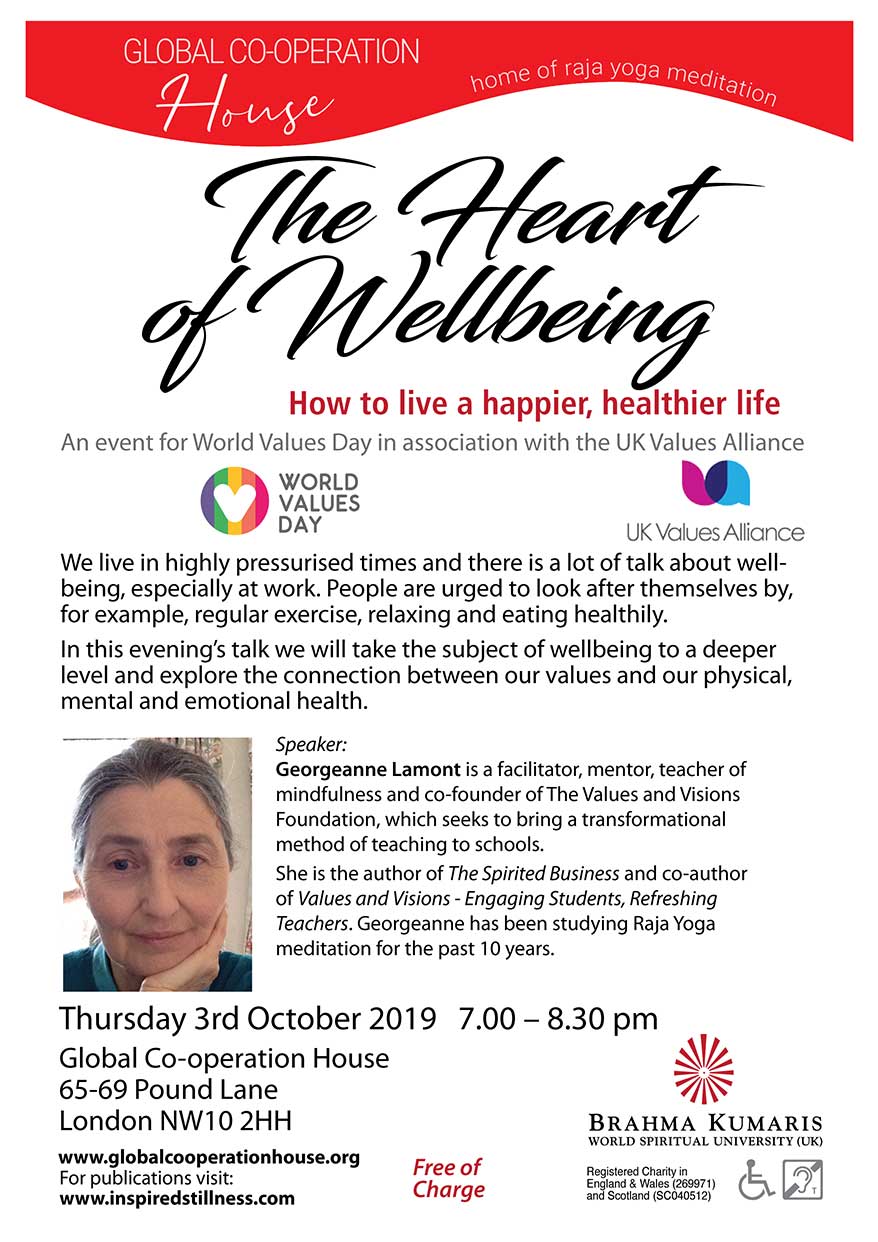 Date(s)
There are currently no planned dates.