Global Co-operation House ,
65-69 Pound Lane, Willesden Green,
London
NW10 2HH
Most people acknowledge that, if they hadn't procrastinated and made poor decisions, they would be healthier, wealthier and happier at this point in their lives. Without making peace with our past, old habits and hurts will only continue to sabotage our best efforts. By humbly and honestly mining our past for its lessons and gifts, we can then invest that gold into a whole new way of being and a whole new direction for the future.
Speaker: Alka Patel has been leading a spiritual life from a very young age. She is an open hearted and generous person who combines administrative skills with a natural creative ability. Alka is responsible for communications at the National Co-ordinating office of the Brahma Kumaris in London.
To mark the UN International Day of Peace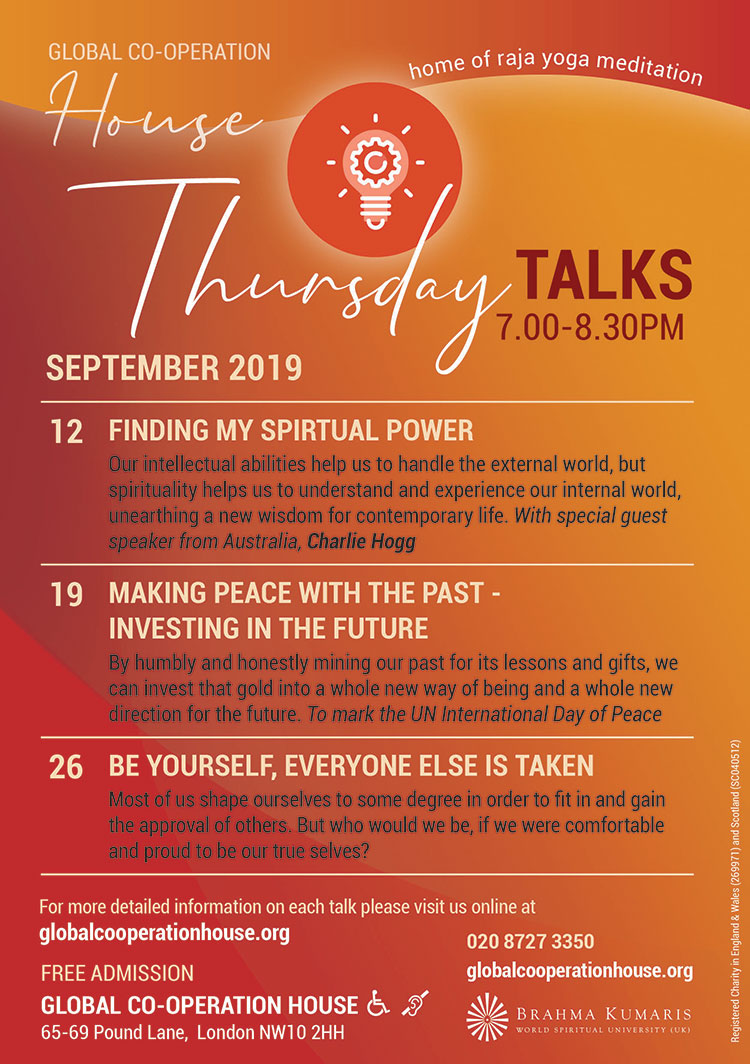 Date(s)
There are currently no planned dates.