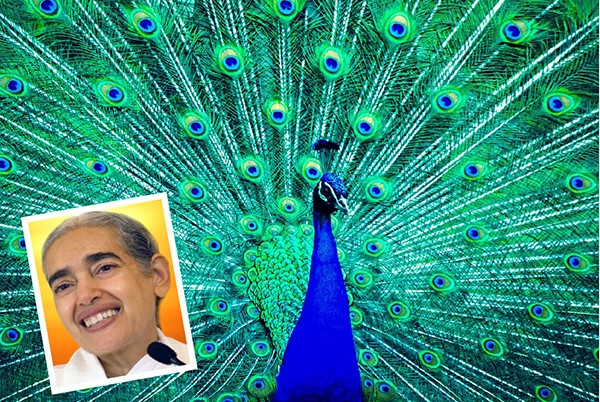 Our ego is the part of our personality that loves manufacturing stories. Our ego feeds on fear, doubt and pain. The more we attach ourselves to our ego thoughts, the further we move away from the actual truth.
In today's fast-moving world, we rarely find enough time to confront, apologise or even accept our flaws. The primary reason boils down to the ego within us. What we fail to understand as individuals is that the moment we make the first move, regardless of whether it's a confrontation, apology, or an acceptance we become better in the process. We receive more than what we actually lose. Only one obstacle stands between each of us and absolute compassion -- ourselves!
Guest Speaker ~ Sr Jayanti
Sr Jayanti is a Raja Yogi of over 50 years and is the Brahma Kumaris Director of the UK, Europe and Middle East.
Here is the link to join us live using Zoom - https://zoom.us/j/714380311 - the host will connect you when the event starts. Please keep your microphone muted and camera off (bottom left of the live screen) so as not to distract the other participants. You can change your view by selecting the Speaker/Grid View options in the top right corner, or swiping the screen sideways on a smartphone or tablet.
If you don't have Zoom already installed, then:
For PCs and Laptops
Click https://zoom.us/download and download 'Zoom Client for Meetings' - other options are listed beneath.
For Phones, Tablets and iPads
Search in your App Store for Zoom (a white camera logo with a blue background) and install the app.
All our events are offered free of charge - voluntary contributions are gratefully accepted.
>> CLICK HERE << TO STAY UPDATED AND JOIN OUR MAILING LIST.