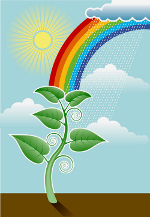 Covered over two consecutive Saturday mornings: 12, 19 Oct, running from 09.30hrs to 12.00hrs.
We all have the capacity to take control of our thoughts, and in so doing, to steer our own lives. Come and explore the power and influence of our thoughts and the impact of positive attitudes...
For most of us these days, the majority of our thoughts are usually about the past or the future, often repeated again and again. These affect on our ability to concentrate and to make decisions, and drain us of our vitality.
It is advised you are available to attend both sessions in order to achieve maximum benefit.
FREE COURSE, DONATIONS WELCOMED
Please register in advance.